Talk about making Gorgeous Lemonade out of Lemons…
Here's How I Made $3,332.82 in 5 Days….
While in the hospital high
as a kite on pain medication !
Barbara Ling here and I want to share with you what's been going on in my life since October 8th, 2012.  I can hardly believe it's been this long….
You see, at that time, I was admitted to the hospital and scheduled for ankle fusion surgery….surgery that would lay me up for 5 whole days.
Can you imagine that?  Heck, think about what such a thing would mean for you – 5 days of NOT being at the beck and call of your business!
5 days of being totally DEAD in the water….UNLESS….you had the opportunity to AUTOMATE your business instead.
In other words….5 days of 0 profits!
That's what you'd think, right?
And why shouldn't you?  After all, when you're in the hospital, chances are, you'll be on pain meds for the majority of healing, resulting in your mental sharpness being as durable as fluffy unicorns prancing throughout sunlit meadows.
Right?
Well, that was what was facing me 4 days prior to going into surgery…and I decided….NO.
I would NOT accept that…my business would continue even without me at the helm!
And I planned.
And planned.
And came up with a strategy that delivered to me….THIS.
Yes.  I brought in $3,333.82 during the week I was in the hospital, recovering from my surgery.
[headline_georgia_medium_centered color="red"]All because…I implemented a strategy so easy, so common-sense, so … *right*…. it kept my business going without any help from me!![/headline_georgia_medium_centered]
But you know something….
You see, it wasn't easy to get all this income in…
Can you imagine having to write 25 emails while in pain and sleeping like an overfed hibernating moose?
Let me tell you…it wasn't fun!
BUT……
Big thing was that it came down to a few simple things…
1. Planning
2. Scheduling
3. Letting myself heal
And a little bit of "Bling Magic"…
Introducing…
Inside Simple Surgical Profits
You'll Discover…
[features_box_blue width="75%" + border="2px"][black_arrow_list width="100%"]
4 Steps I did To Get All My Stuff Set Up So I Made Autopilot Money While In Bed
How To Do The Same Thing Even If You Don't Have An Email List
The Exact Email Schedule I Used To Make 4 Figures While On Pain Meds
The Massively Underutilized Method For Making More Money From Your List (this is too easy I might add)
How I Made Extra Sales (and how you can too) Even Though I Couldn't Reply To Emails Every Day
My Stupidly Simple Secret Method For Getting Emails Written The Day After Surgery (hint: it only took me a few minutes to implement)
7 Free Resources You Can Use To Start Building a List If You Don't Have One
The Exact Step-By-Step Tutorial You Can Use To Schedule Out Blog Posts For Passive Income
The Simple Bits Of Text I Add To Every Email In Order To Help Increase My Income With Every Email
And Much Much More…
[/black_arrow_list][/features_box_blue]
You Have Absolutely Nothing To
Lose With My "Love It Or Leave It" Guarantee



But HERE'S the Kicker….
Because this is an internal launch, I want to THANK you for being on my list!
So….forget the usual Warrior Forum price.
$9.97
IE, it's NOT $9.97!  (even though these techniques brought me in over 3K…)
And…. I'm NOT going to start this off at the official DIMESALE price of $8.97.
I REALLY appreciate you being on my list….and to thank you, until Sunday Evening, you can grab ALL of my ideas starting at ONLY….
You Get All This For the Very Low "Bling Approved" Price Of :
[features_box_paper_white width="95%" + border="2px"]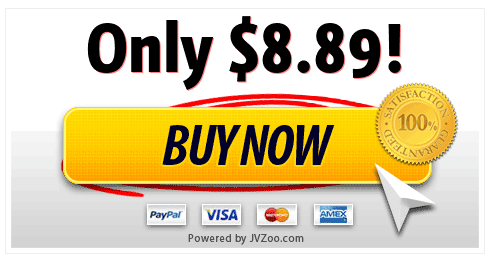 [/features_box_paper_white]
Yes, it's DIMESALE….but trust you me, the price will be rising FAST.
You're ON my list…you've seen first-hand how successful I am in eMail Marketing.
Don't you deserve to grab these secrets before your competitors do?
Yep.  I think so too.  So click the BUY NOW button above and….
And I'll see you on the inside!
Grow strong,
Barbara Ling
ps – check out the reviews!
[features_box_blue width="75%" + border="2px"]
Reviews Are Fantastic!
"Simple Surgical Profits is truly a step-by-step case study of actually planning and implementing your email marketing masterplan. Barbara lays the foundation at your fingertips in short, actionable and zero fluff steps.
I love that she's broken it down into two separate plans: 1. for those who already have a list, and 2. for those of us without a list with simple steps to follow for each.
Barbara also includes quick access links to pages she mentions in the reports which saves you time doing research.
Also included in the upgrade are a bonus report, 25 of her actual emails and 2 bonus cheatsheets. Barbara takes a couple of her emails, dissects them, breaks them down and explains WHY she does what she does. She also explains how to create your author bio; what to include and why. Invaluable.
If you can't build a list and improve your cash flow with this, you might as well keep your day job. —  Robin Lee
[/features_box_blue]
[features_box_blue width="75%" + border="2px"]
Another Review!
"I received a review copy of Simple Surgical Profits and all I can say is Wow! I am impressed.
I have been 'studying' what Barb has been doing in regards to emailing her list for a while now. This resource provides me with information on how to implement these types of strategies.
The main guide is 18 pages long so it is a quick read that is well written and laid out in an easy to follow style.  At the same time full of tons of invaluable tips and how to's. The research tips are awesome.
The OTO includes 2 super-useful cheatsheets which will be staying on my desktop as well as ALL the emails she used to bring in over 3K when she was in the hospital!  The about the author page can easily be modified to suit your own style. Plus of course the whole trick is to add your own personality into your emails.
I have already grown my list nicely by implementing some of Barb's suggestions. Now I look forward to increasing my income as well. Who wouldn't love to make over $3,000 in just a few weeks?  — Sue Fleckenstein
[/features_box_blue]
[features_box_blue width="75%" + border="2px"]
And Another…
…Hi Barbara and thanks for the review copy, your 18 pages ebook is something special. It's what I call a secret jewel, because you shared all your hidden tips and tricks for earning with your list (also if you don't have a list!) while you are not at your pc.
It's the first time I see a product covering a situation who may happens, and happened to me a few years ago. Staying away from your home, for holidays or hospital forced holidays it's a bad thing if you are trying to keep a list live and paying.
And thanks to Barbara my list has started producing an income.
With only 133 people, in less than two weeks, I made 6 sales making a total of $40.90. WIth only 1 mail a day…
So this book is a goldmine for everyone who works on internet marketing!
Get it now or continue to try… —  Alessandro Zamboni
[/features_box_blue]